James Heck
The biggest villain in the sporting world is Ndamukong Suh, the former No. 1 overall selection of the Detroit Lions in the NFL.
The defensive tackle is widely considered the biggest bully in the NFL because of the vicious hits he imposes on offensive players and the number of cheap shots he has delivered along the way.
In 2011 against the Green Bay Packers, Suh drove the head of Evan Dietrich-Smith into the turf at the end of a play with his hands. He then proceeded to stomp on Dietrich-Smith's arm as he was walking away from the pile of players.
I remember watching that game and could not believe what I just saw.
First of all, football is a game. It is a violent game, but there are rules to keep it relatively civil.
Suh is a physically dominant player who boasts incredible strength and play-making ability considering how big he is.
The only problem is he is out of control.
What made his actions even worse was after the game he denied he did anything wrong. Suh said his actions were misinterpreted when clearly they were caught on video.
Suh needs to start using his head during games if he wants to rebuild his reputation. If anything, his actions need to be put in check before another player gets seriously injured.
James Heck can be reached at jmh479@saclink.csus.edu. 
Ryan Kuhn
Sports are like the movies. There are scenes with some great drama involving both heroes and villains. While most people remember heroic athletes like Jackie Robinson, who broke baseball's color barrier, or the entire 1980 US Olympic hockey team defeating Russia, there are some memories villains have left for us to treasure, as well.
Dennis Rodman was the biggest antagonist in the NBA throughout the '90s. Although he was successful on the court - winning five NBA titles and averaging more than 14 rebounds per game - his attitude changed after leaving the Detroit Pistons.
After he was traded to the San Antonio Spurs and two years later to the Chicago Bulls, Rodman decided not to care, dyed his hair wild colors and headbutted NBA legend John Stockton.
Other stunts Rodman performed were kicking cameramen in the groin, getting ejected numerous times and headbutting a referee. His infamous headbutt maneuver was surprisingly useful after his NBA career when he became a professional wrestler and teamed up with Hulk Hogan.
Rodman told his critics in 1997 he took the chance to be his own man and if they don't like it, they could kiss his ass.
Once a great defensive basketball player, Rodman is now one of basketball's greatest villains.
Ryan Kuhn can be reached at ryankuhn@saclink.csus.edu. 
Joe Davis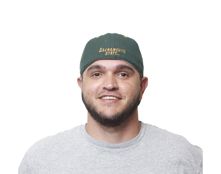 Over the years sports had many villains, scumbags and overall bad guys and gals. I cannot think of anyone who has been more disruptive than former All-Pro NFL linebacker Bill Romanowski.
During his playing days, Romanowski's actions cost him more than $400,000 in fines and lawsuits.
In 1997, Romanowski was fined $7,500 by the NFL for spitting in the face of San Francisco 49ers wide receiver J.J. Stokes. This incident occurred after Romanowski had already been fined $20,000 for a preseason hit on Carolina Panthers quarterback Kerry Collins which left the player with a broken jaw.
As bad as Romanowski had been in games, his worst offense occurred in practiced when he violated a teammate. In a 2003 Oakland Raiders scrimmage, backup tight end Marcus Williams was assaulted by the alleged steroid-using linebacker. Romanowski subsequently crushed Williams's eye socket with a haymaker punch.
The attack left Williams blind in his left eye and he was forced to retire from the NFL. Williams eventually sued Romanowski and was awarded more than $300,000.
Throughout his career, Romanowski crossed the line between being competitive and psychotic frequently. The physical harassment, reports of steroid use and alleged racist comments places Romanowski at the top of the list for American anti-heroes.
Joe Davis can be reached at josephdavis@saclink.csus.edu. 
© 2016 The State Hornet. All rights reserved. This material may not be published, broadcast, rewritten or redistributed.